Firefighter Wellness
There is no doubt that firefighting is a dangerous job. It is also extremely stressful and physically demanding. Firefighting requires strength and passion for the job. It also requires the firefighter to be in great shape. In recent years, more and more firefighters are dying on the job due to heart attacks and cardiac related incidents. This section contains resources to help keep yourself in top shape for a long and healthy career.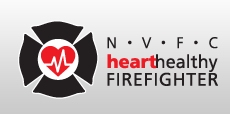 Fit To Survive
Welcome to Fit to Survive, your source for a healthier life, brought to you by IAFF's Fire Service Joint Labor Management Wellness/Fitness Initiative. You'll find expert advice and practical information on staying fit and healthy, as well as recipes and nutrition tips to make your next firehouse meal wholesome and delicious. http://www.foodfit.

Why Water?
from IAFF Water has been called a "miracle fluid" and for good reason. No other substance does so much for us at so little cost. Christine Palumbo, RD, a FoodFit nutritionist, explains. Water Works Water plays a role in nearly every body function.

Know When To Push Away The Plate
By The American Institute for Cancer Research The obesity epidemic is one of the most serious health problems facing America. If you're overweight, you have an increased risk for chronic diseases, like diabetes, heart disease and cancer. Approximately 14 percent of cancer deaths among men and 20 percent among women are related to excess weight.

Fighting Heat Stress
from IAFF Heat stress is an increase in human body temperature and metabolism caused by physical exertion and/or a heated environment which can lead to exhaustion, mental confusion, disorientation, dehydration, loss of consciousness, heart attack, stroke and other fatal illnesses.

Working To Death
from IAFF "Working to Death" is a series of articles in the International Fire Fighter that examine the health risks fire fighters face. More importantly, the series looks at what can be done to prevent fire fighter deaths and illustrates how some are improving the health and safety of fire fighters.

Stop Drop Control High Blood Pressure
Are you at risk for hypertension? The IAFF has initiated a program called "Stop, Drop and Control High Blood pressure. Please check out www.iaff.org/sdc for more information.

Page Last Updated: Nov 10, 2013 (11:38:00)