Driver Killed In Tanker Fire On SR62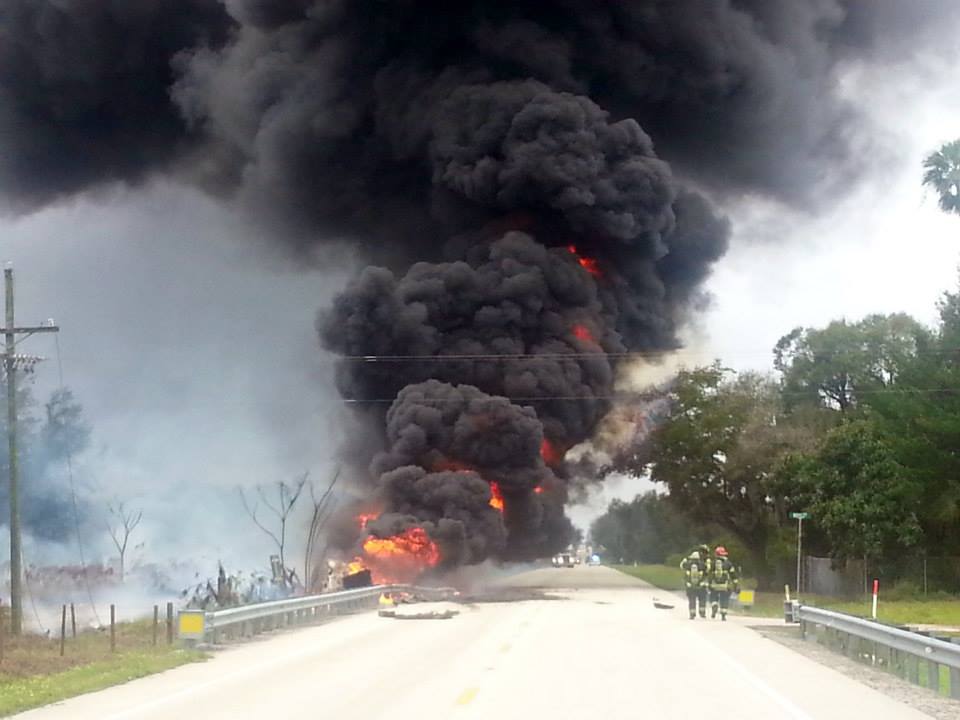 Stations one, and three responded last Thursday to reported overturned fuel tanker on fire. The driver of a tanker carrying over 8,500 gallons of fuel was killed after it crashed and caught on fire on State Road 62. This marks the third traffic related fatality of 2014.
The Florida Highway Patrol says the tanker was heading east on SR 62 approaching Moye Road when, for an unknown reason, the tanker traveled off the roadway and onto the south shoulder. It then overturned and hit a guardrail exploding into flames. The tanker was the only vehicle involved.
Channel 10 news story click here.