Shifts Kept Busy On New Years Eve And Day
Both "C" and "A" Shifts kept busy on New Years Eve and Day. C-Shift responded on New Years Eve to reported structure fire off of Louisiana Ave. First due units reported fully involved pole barn in close proximity to house. Exposure lines were pulled to protect the home and a 500 gallon bulk fuel tank to the rear of the barn. Addition crews established water supply and fire was extinguished.
Early the next morning C-Shift responded to reported vehicle fire at SR 64 and Florida Ave. Station 2 arrived on scene and reported an over turned truck fully involved. Crews extinguished fire to find young deceased female inside. Accident is under investigation.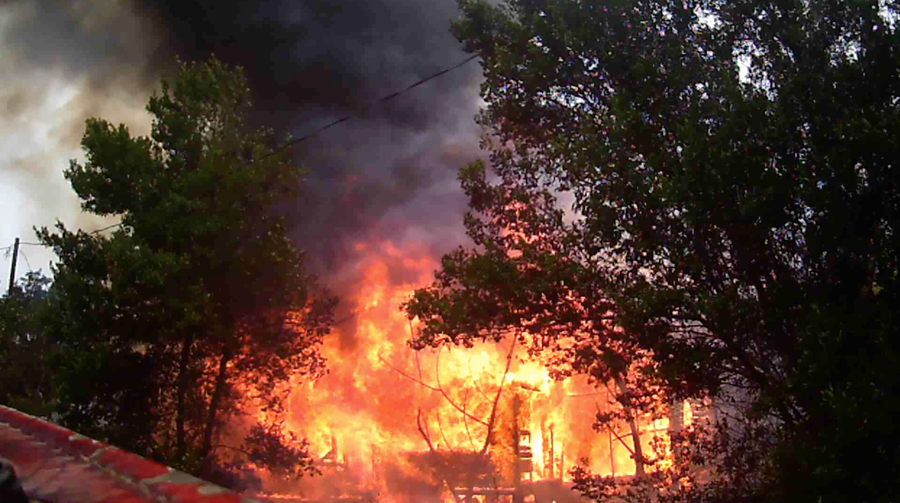 McEwen Rd. Structure Fire
A-Shift came on duty and shortly after responded to reported structure fire on McEwen Rd. First units on scene reported woodframe structure fully involved. First line off went to protecting an exposure in immediate danger while additional lines went to work knocking the fire down. Arching power lines on both sides delayed the advancement until power company could kill the power. Fire was extinguished and exposure was saved.
During overhaul, tones went out for MVC. AMR was called for mutual aid to run rescue while one engine company on scene was cleared to respond. Engine arrived on scene and found a single vehicle motorcycle accident. The patient sustained multiple traumatic injuries and coded enroute to hospital, becoming the second traffic fatality of 2014.