A-Shift Works Structure Fire On Yetter Rd.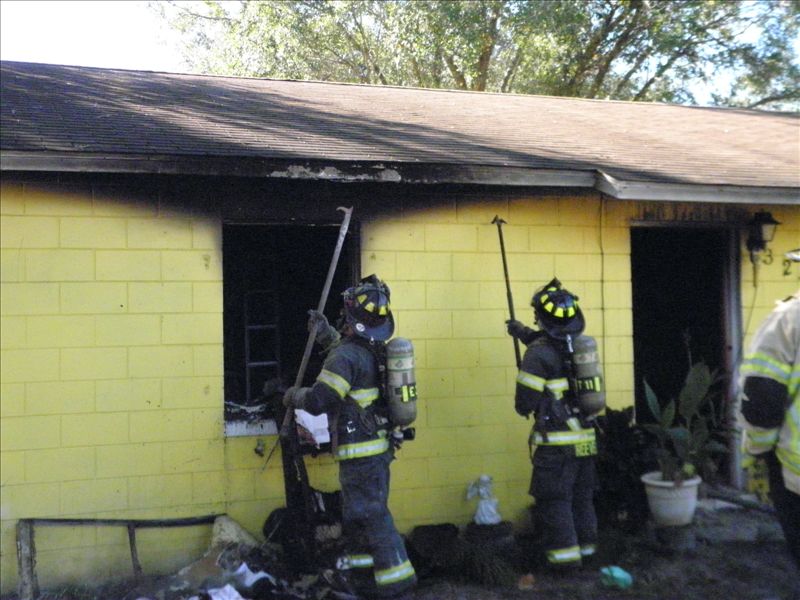 A-Shift responded to a reported structure fire on Yetter Rd. Thursday morning. First arriving apparatus reported that they had a concrete block structure with smoke and flames showing.
An agressive interior attack brought this room and contents under control within minutes. One room and all its contents were destroyed but the rest of the house only suffered moderate smoke damage. Overhaul lasted about an hour making sure no extension was present before handing the scene over to the Florida State Fire Marshalls Office.
Responding to the scene were three engines, a tanker, a rescue, Chief 1, and Chief 2. The exact cause has not been offically released.